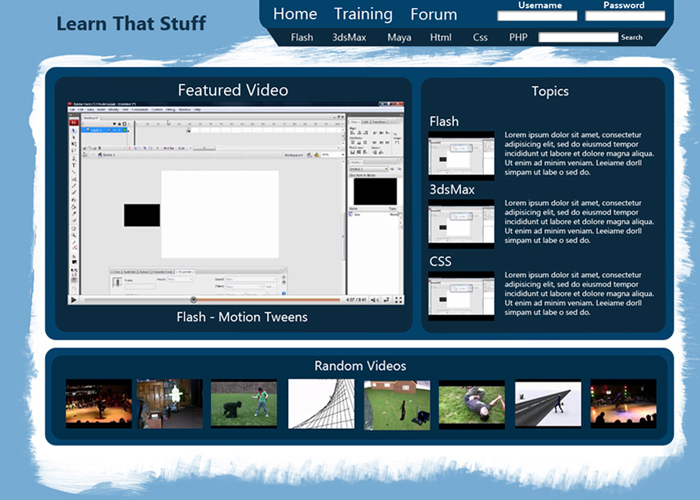 This screen design was created for a Design of Gui class where we made a design for a retail website. In the process of creating this design I first created a design document including a site map, wireframes, mood boards and a bunch of rough compositions.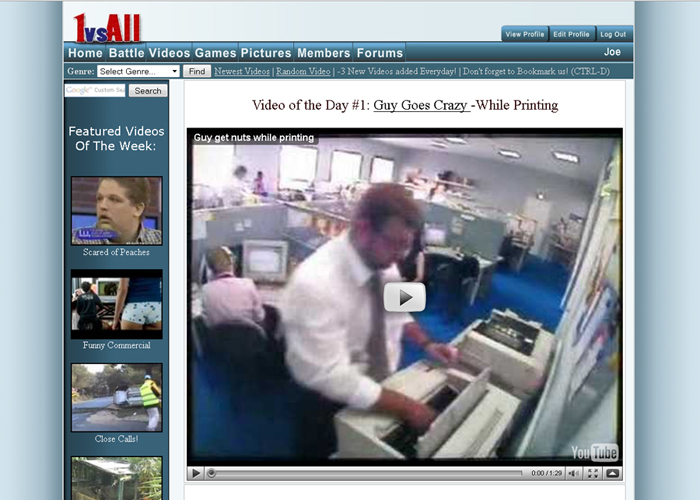 1vsall.com is a newly created funny videos website. The website is in it's early stages of creation, and is still under development. The owner and head developer of the site is my brother, Michael Pisanzio. I have played a major role in the design and development aspects of the site. Many debugging situations arose in regards to the members and videos system. My experience with object orient programming helped me debug in a constructive and timely manor. A link to the site can be found at www.1vsall.com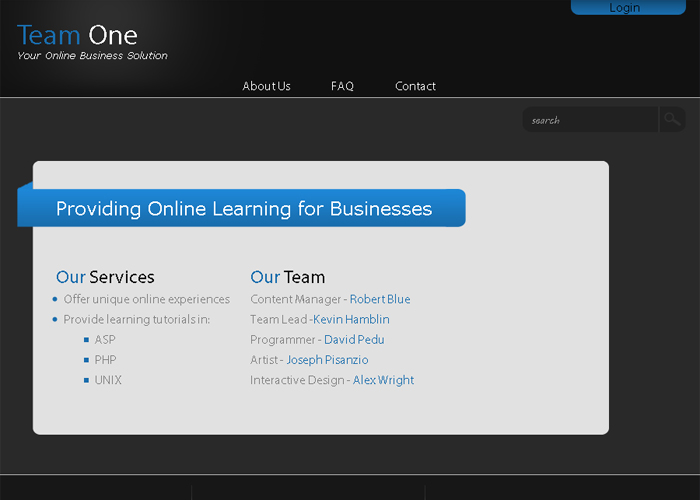 This was five man team project for Web Design and Implementation class where we all brought our skills together to create an amazing site. The site is a unix training site where we developed a login system search and quizzes. Throughout the process of making this site we created a huge design document containing competitive analysis's,test scenarios and site maps. A link to the site can be found here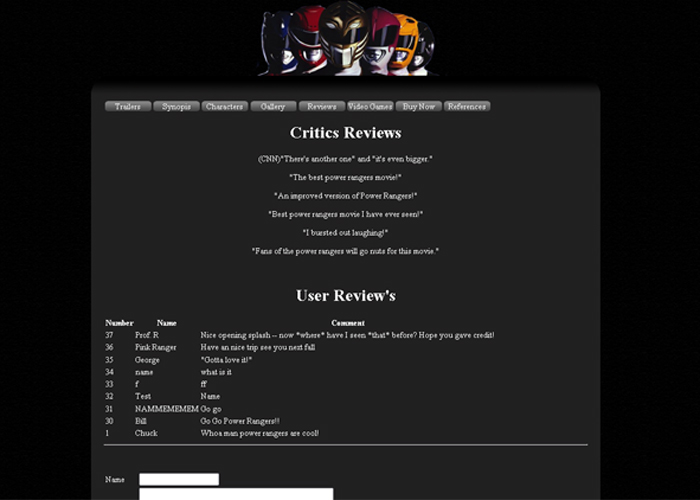 This is a movie website that was developed for an assignment in a Web Design and Implementation class. I chose to do a site about the original power rangers movie because I loved it when I was younger and wanted a good laugh. The site was created with the use of CSS,DHTML,XHTML and PHP. I also developed a comment system that user could use to make a review about the site.